Learning sign language not only enhances children's communication and reading skills – it's a lot of fun, too.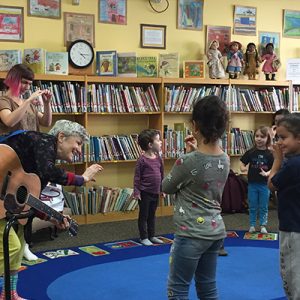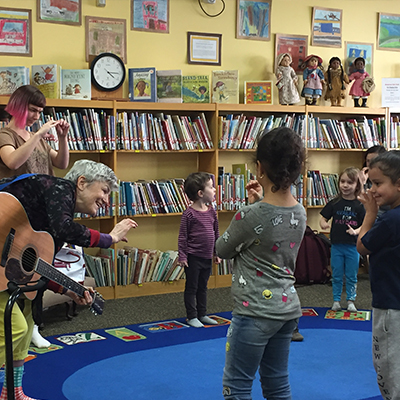 This popular program features songs and stories in sign language, which Lydia speaks fluently. Through music and demonstration, children will be introduced to the ASL alphabet, and learn the signs for greetings, favorite foods, family members, and more.
Songs are a mix of traditional favorites and Lydia Adams Davis originals, and may include "The Butterfly Song," "The Cat Came Back," "The Lunch Song," "De Colores," "The ABC song," "Apple Tree," and "Spring Song." Instrumentalist Eric Garrison will play musical accompaniment.
Lydia has an M.S. in deaf education from Hunter College and has studied at Gallaudet University and the Sign Language Center in New York City.
(An ASL curriculum for teenagers is available on request.)