Reviews - Letters of Appreciation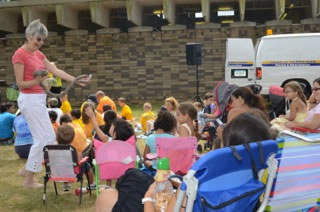 Lydia,
Thank you for your gift to the Sunday School of your musical and professional performer skills. I was part of the "back of the church" stage crew this year, rather than being in the first pew, but I could definitely see and hear how you used your voice and guitar to set the mood with the first song, tie the segments together, and then bring the pageant to a satisfying and joyful close. You are very skilled at working with the children, encouraging them to sing and then underlining their voices with your own, rather than overpowering them. You definitely help smooth the rough edges and bring smiles to all the faces - angelic, parental or whoever.
Have a blessed Christmas!
Anne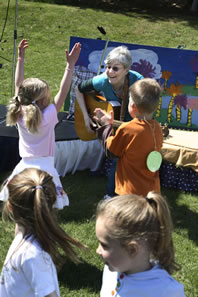 Dear Lydia
Your presence at the Forbes-Freeze household on Saturday was truly a blessing to all who were there. The music, your smile, the puppets, the joy of the children participating, your talent in being able to make up songs and engage everyone are very, very special. Thank you so very much for sharing your gifts with us.
Love and hugs, Angelyn and George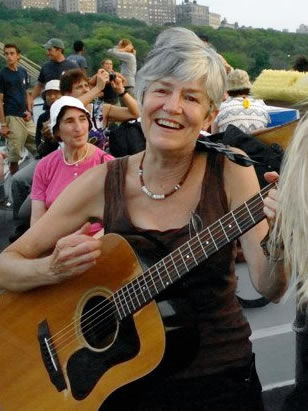 Lydia, dear one,
I am finally coming down from the festival, and can make sense enough to write letters. It was simply grand to have you as part of the very first GreenSong! Your performance was flawless, your rapport with the audience exceptional. Everybody enjoyed it – none more than I!
We had excellent music all the way around, as well as grand workshops and better-than-usual food.
[...] Thank you for everything, your presence was very meaningful to me. Having [...] you [...] there carried, for me, Pete's approval and interest in GreenSong. He was quite encouraging in Feb. when we spoke. I felt as if he were sending energy and hope through [..] you.
Bright Blessings on you and your work, Elspeth