Children's Programs & Family Concerts
Lydia and her friends, Unka Munka and Beaver, have been delighting audiences for nearly 20 years. She performs her children's programs across the US (primarily in the Northeast) and in Europe. Lydia has several CDs for children and families which are available on line, at concerts and at select stores. Lydia has appeared with Pete Seeger and The Sloop Singers on Broad Old River. Her voice can be heard as storyteller, narrator, and vocalist, on several filmstrips, records and children's videos produced through American School Publications, a MacMillan McGraw Hill Company: Party Rhymes; Ernst the Crocodile; Yonder; and Dinosaurs to the Rescue!
Entertaining children is important, and very fun, yet being a teaching artist goes much deeper...sharing our art in a way they can adapt and use for themselves...and seeing the light in a child's eyes when they "get it" and go on to make it their own is everything!!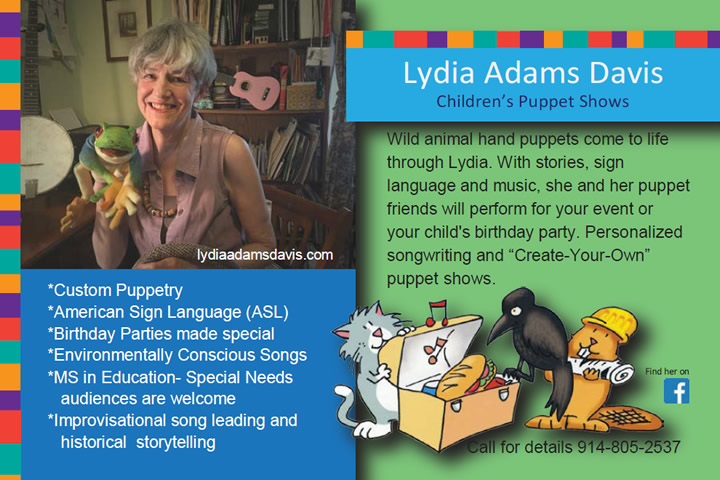 School Programs - Assemblies, Residencies and Workshops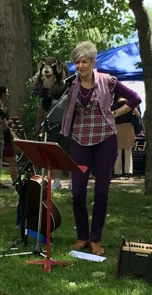 Lydia's assembly programs are participatory concerts where children may be invited on stage to be "Kid Puppeteer" and percussionists. Her use of sign language and repertoire of songs give a taste of what residencies are available for schools, libraries, museums. Lydia performs solo, as a duo, or with her band.
Residency Programs include:
One Earth So Green and Round an environmentally themed songfest about animals and their habitats, nature, recycling, and preservation.
Songwriting Workshops, working with Lydia, children have fun learning to put melody and lyrics together on a variety of themes
Historical Programs - East Side/West Side - Tin Pan Alley, Popular Music of the 19th Century and Revolutionary Revelry, are just three of Lydia's historical programs that make history come alive through balladry and stories.
American Sign Language - Stories and songs in sign language. Students learn ASL alphabet and are introduced to signs for greetings, simple commands, questions and a few short phrases. Lydia sings and signs and teaches the students a simple song in sign. They learn finger spelling (great for tactile learners!). Enhances communication and reading skills.
I've Got Your Back, songs of love, empathy and respect for our differences.
"Catfish for Supper" is Lydia's musical outreach for autistic children.
Museums and Nature Centers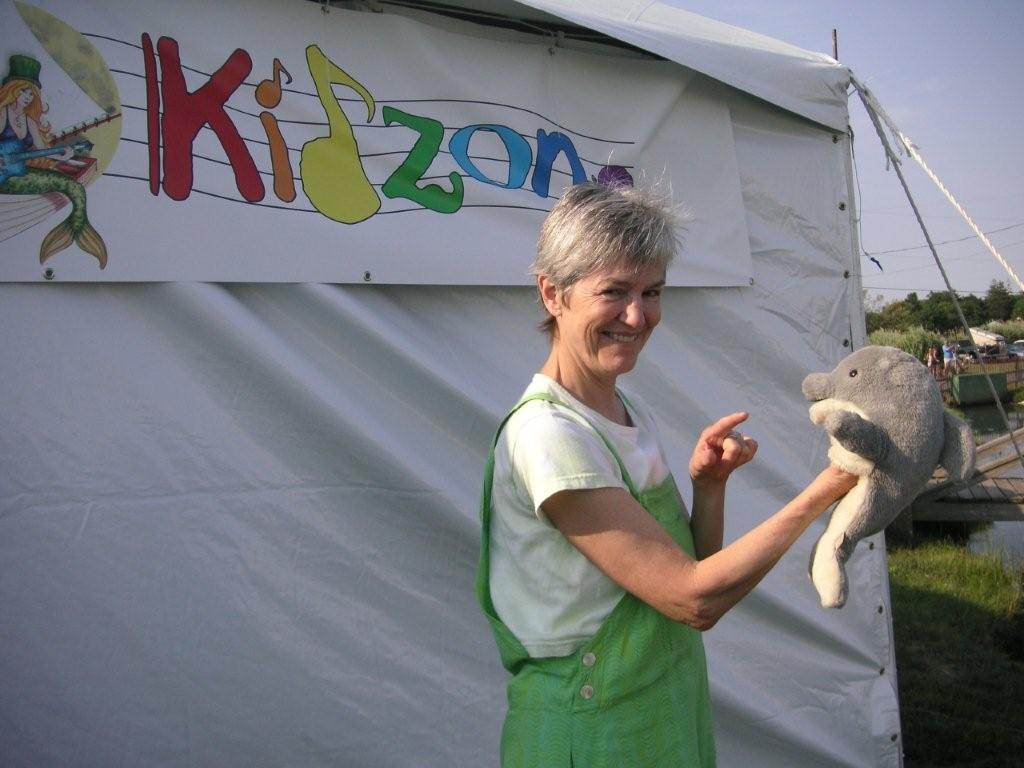 School and library programs can be adapted as well as Lydia's family concert program. With her many environmental songs both for children (My House is a Construction Zone) and adults (Song of Life) she is a "natural" at nature centers! Programs include her wacky "wild animal" hand puppets Beaver, Raccoon, Chameleon, Dolphin and others.
---
All of the programs include 100% audience participation. American Sign Language is incorporated into many of the programs.
Lydia holds a
Masters Degree in Special Education
.

For booking information, please contact
Three Feathers Music, PO Box 1044, Beacon, NY, 12508 - 914-805-2537